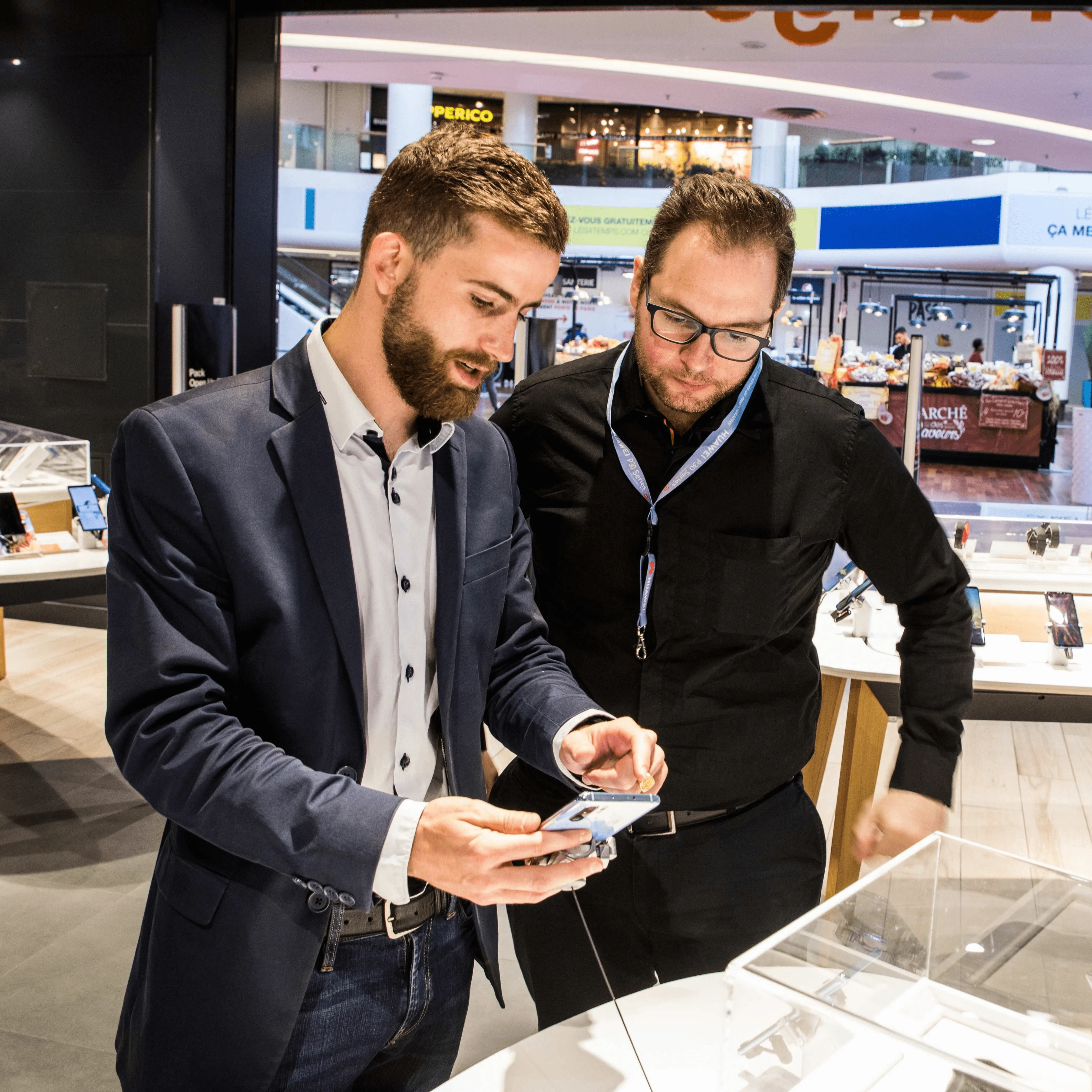 SUBSTITUTE SALES FORCE
B2B & B2C
Create an emotional connection with your consumers along with your distributors and boost your sales performance with an outsourced sales force.
OUTSOURCED
SALES FORCE B2B
Boost the recommendation rate of your distributors
Our sales force teams are hand-picked. They are passionate about your industry and experts in your distribution channels. They are great sales professionals! Our sales forces are trained in the best sales techniques and are coached to achieve and maintain their performance over time.
Beyond their commercial performance, our brand ambassadors are committed to build a relationship of trust with your distributors. A relationship based on human values, long-term relationships and loyalty.
Create and maintain the link with your retailers
Negociate the best visibility at the point of sale
Differentiate yourself from your competitors
We help you create a real community of brand ambassadors among your distributors to develop your share in your most strategic segments.
With the best decision support tools and customized visibility toolkits, our sales forces are equipped to negotiate the best strategic locations in stores.
Recognized for our creative and innovative character, the presence of our sales forces never goes unnoticed and is appreciated by distributors.
Our national trainers create the physical or virtual meeting with salespeople to develop brand preference and help them sell your products better.
At TechSell, an expert agency in the field of alternative sales force, quality and quantity are not mutually exclusive. Smart Data, recovered, processed and exploited, allows us to organize
By making business points based on operational excellence, our area managers know how to enforce the agreements that are intrinsic to the national market concluded.
Winning the vendors' hearts
A national ROI and quality deployment
Operational excellence on your national strategy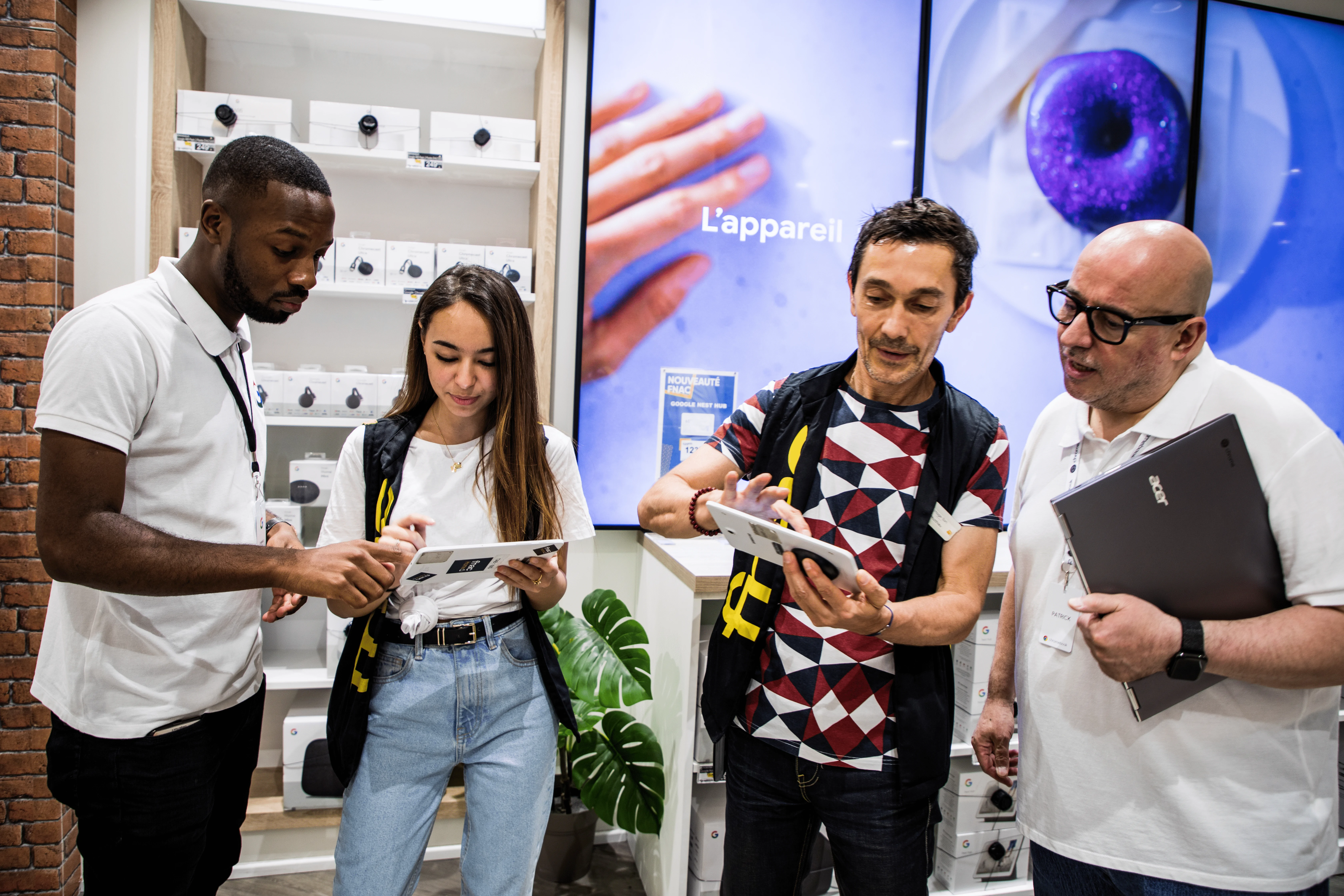 OUTSOURCED SALES FORCE B2C
Boost sales at your strategic points of sale
Pushing your product towards its public, extracting it from the anonymity of the shelf, telling its story to better sell it: this is what our promoters are passionately dedicated to
TechSell boosts your product releases with our permanent in-store demonstrations. Whether they are individual or collective, we can offer you experiences adapted to your objectives. High-tech manipulations, testing and experiences around games for Gaming, skin diagnostics with personalized sampling for beauty… Everything is possible!
Create an emotional connection with your consumers
Putting a face on your brand
The winning process of our sales actions is simple. We create a link, adapt the sale to the needs of use and find a tailor-made solution… To finally conclude the demo
Our sales consultants are experts in storytelling. It is the story and values of your brand that our sales forces tell and embody with conviction.
Like real influencers, our permanent sales experts take advantage of their daily presence on the shelves to develop relationships with their store contacts
To boost sales during your seasonal peaks, use our teams of ambassadors in commando operations.
A long-lasting and local link with your distributors
Strike three times harder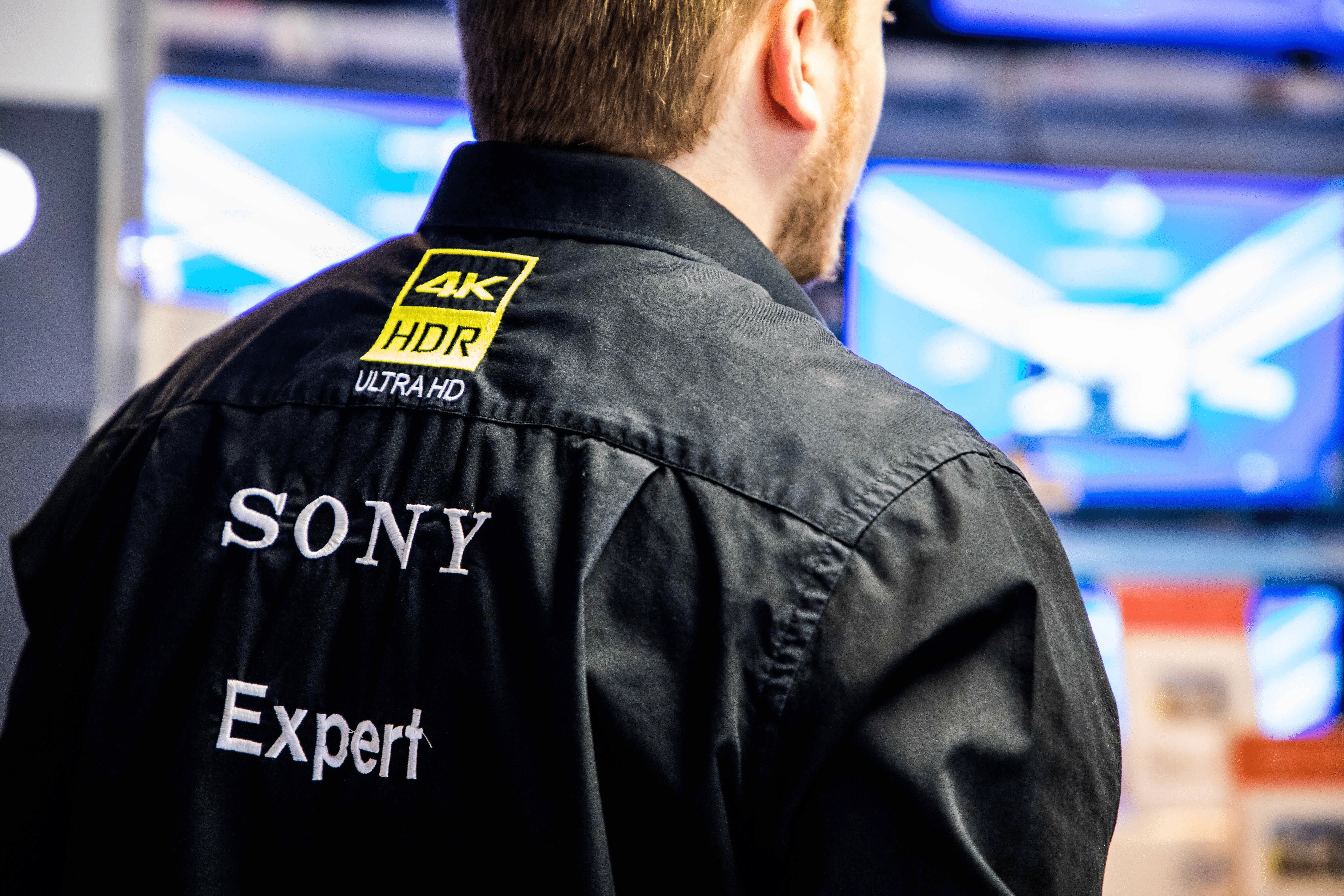 A UNIQUE METHODOLOGY
The quality processes of your sales force program
Sourcing
Selection of the best profiles from our pool.
Training & Coaching
Sales teams to ensure they remain loyal, committed and develop a real sense of belonging to the brand.
Skills development
The development and growth of our substitute sales forces is at the heart of the successful programs. They benefit from a personalized and adapted training program throughout their career with us at TechSell.
Feedback sessions
Our sales forces are your eyes and ears in the field, we take the time to listen to them and to push the collective intelligence to question our programs, for a better performance.
Business & Retail Intelligence
Business & Retail Intelligence
Data shapes all our decision making and optimizes the presence of our sales experts, for their well-being and therefore their performance.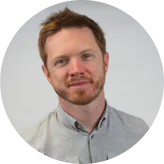 You have a project? Contact us!
ASK US ABOUT YOUR PROJECT!