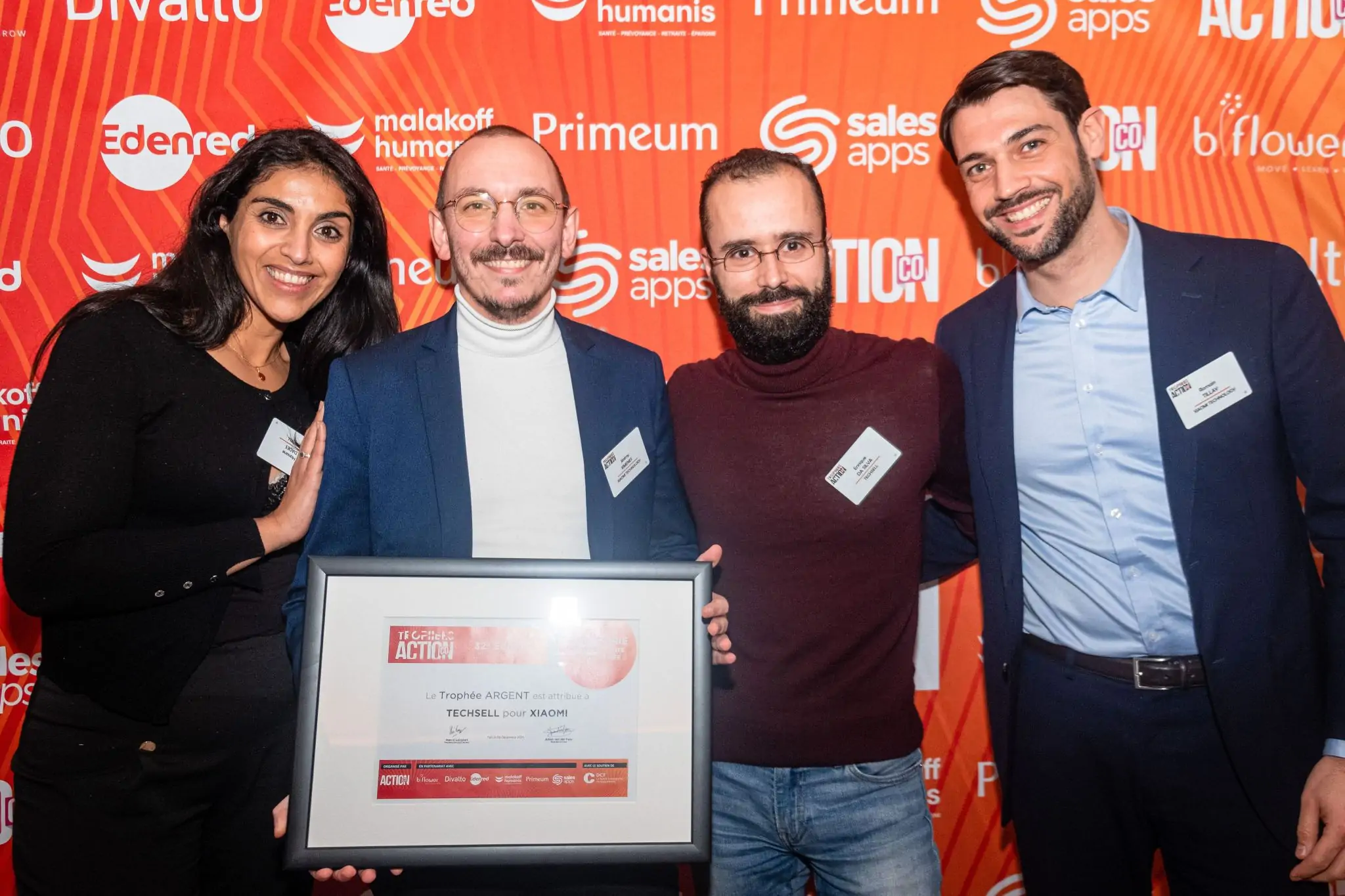 TECHSELL

&

GLOBE GROUPE
Substitute sales force and merchandising agency of GLOBE GROUPE
Founded in 2002 by Jeremy Dahan, based on the model of the major American Shopper Marketing players, GLOBE GROUPE is the first European group entirely dedicated to Shopper and Sales, two historically compartmentalized market segments.
GLOBE GROUPE, established in a dozen cities in France, Germany and Switzerland, assists brands in emphasizing their Commercial Transformation. The model addresses the needs of the New Retail: Shopper Centric, Phygital, Omnichannel and Experiential.
As a true Shopper House, GLOBE GROUPE offers a 100% integrated solution as a result of its expert subsidiaries:
THEY TRUST US






TechSell is the expert and leading subsidiary in alternative sales force & merchandising in the High-Tech, Sportswear & Entertainment markets in France, and is dedicated to help brands sell more, but above all, sell better by deploying 3 categories of services since 2006:
As a true in-house partner, TechSell's strength relies in its ability to recruit, train and coach field teams throughout France who are experts in their market. In 2019, 88% of our partners were satisfied with the management of their program with TechSell, from the achievement of the objectives to recommendations for action plans and performance analysis.
Techsell employs
employees (FTE) throughout France
merchandisers and installers
expert demonstrators and sales consultant
At TechSell, we take CSR, our Corporate Social Responsibility*, very seriously at all levels.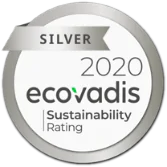 We achieved Silver certification from the EcoVadis CSR assessment platform in 2020. We are very proud of it and are working on CSR action plans to continually strengthen our commitments and move up the ladder each year.
Corporate Social Responsibility (CSR) is a "concept in which companies integrate social, environmental, and economic concerns into their activities, and in their interactions with their stakeholders, on a voluntary basis". Source: European Commission.
People first: diversity, training and well-being.
At TechSell, there are no barriers to hiring: cultural diversity, age diversity and gender equality are always encouraged and respected.
We have set up regular training courses for employees, both digital and face-to-face, thanks to an integrated training campus.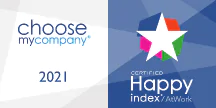 The HappyIndex®AtWork label has been awarded annually since 2018 and is based on the anonymous opinions of employees in the field and at headquarters.
The Environment, a stake in the future: every gesture counts.
TechSell has set up a partnership with an ESAT, Cèdre, to recycle paper while promoting the professional integration of people with disabilities.
The agency has rejected all cardboard and plastic cups in favor of reusable glass mugs and water bottles.
We use a tool to optimize field trips, to reduce carbon dioxide emissions and limit the time spent in the car by our teams. A partnership for several years with the eco-responsible booking tool TheTreep allows us to reduce CO2 emissions associated to business travel.
THE TEAM : A DNA FOCUSED ON EXCELLENCE AND PROXIMITY
A Happy Work team since 2018
Professional development, enjoyment of work, pride of belonging, agility and management… ChooseMyCompany's HappyIndex®AtWork surveys allows employees to express their expectations and the aspects they enjoy the most about their company. Since 2016, TechSell is proud to obtain the label every year thanks to the opinions of its employees.
What stands out the most in our employee reviews* is also Techsell's values
Trust
76% of employees feel trust
PRIDE
85% of them are proud of our products and services
PLEASURE
79% enjoy doing their job
What do our employees answer to the question
 "What do you like most about your company?":
« Freedom in the work, confidence and autonomy. The support provided on a daily basis, the caring of the entire team and the opportunities within the team."
« The human side allows you to feel good in the company and free to speak positively or constructively if the need arises. The ease of exchange with your superiors allows you to be more serene in the way you manage your personal and professional life. »
«The flexibility to adapt to each employee and client. The diversity of projects and clients. The positive state of mind and general mutual aid. The agility and test & learn spirit.»
*Of 350 respondents, HQ & Field teams combined, 2020 results
OUR AWARDS
The enthusiasm and development of our teams pays off, we are rewarded since 2019 by the ActionCo Outsourced Sales Force Trophies:
SILVER MEDAL 2021
XIAOMI Outsourced Sales Force Program
GOLD MEDAL 2020
CHROMEBOOK Outsourced Sales Force Program
SILVER MEDAL 2019
ADIDAS Outsourced Sales Force Program
BRONZE MEDAL 2019
SONY Permanent Sales Expert Program
GET INSPIRED
Check out our blog to stay up-to-date. From the latest retail trends to high-performance field devices, it's all here.